---
Office and Mailing Address: As can be seen in Google Maps (click on Contact Us, above), the office and mailing address of Dana Steele Construction is 1498 Orchard Drive, Ojai, CA 93023. Since this location is next to the intersection of Highway 33 and Highway 150, relatively quick access is provided to the portions of our service area identified under the heading Service Areas (below).
Service Areas: The areas within which we have over 30 years experience in Ventura and Santa Barbara Counties include Camarillo, Ojai, Ventura, Carpinteria, Summerland, Montecito, Goleta and beaches along with many adjacent communities. If you have a question concerning whether or not construction related services can be provided to your locale, please feel welcome to call Dana at 805-640-0685.
References: Local references are typically supplied at the time a bid is requested. Talking with each of our references is strongly encouraged as a means of comparing Dana Steele Construction with other bidders. Speaking frankly, talking with each of our references should help make the owner's selection of a contractor quicker and easier.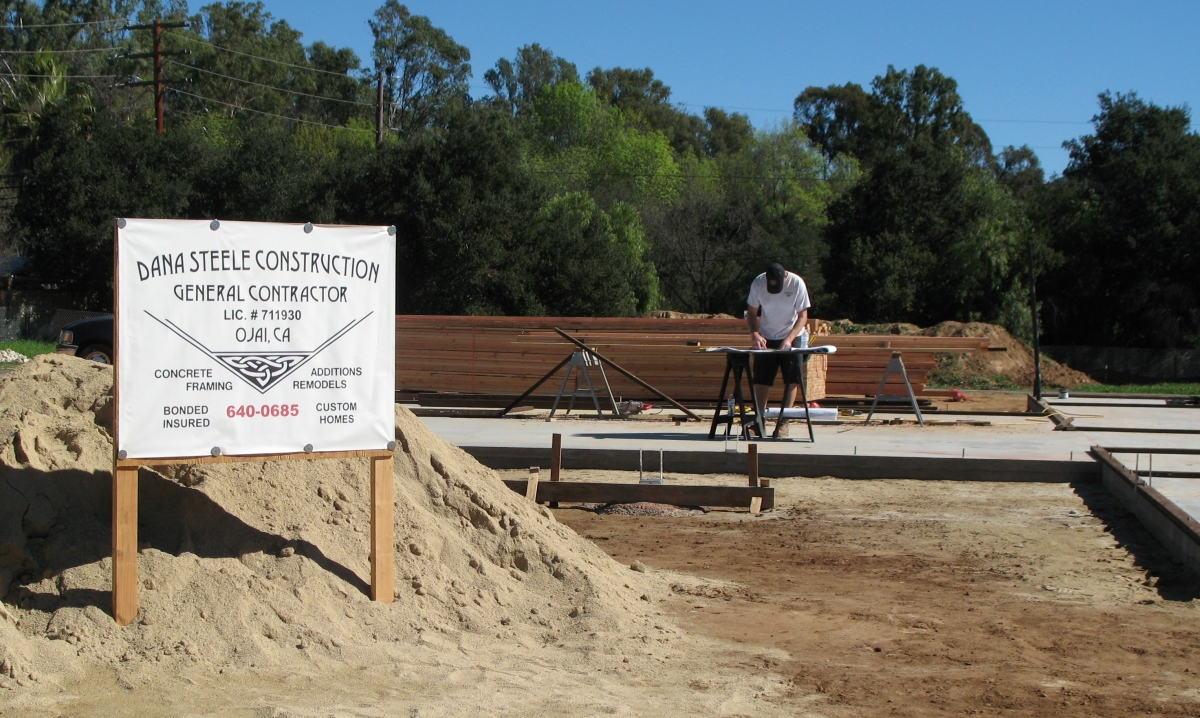 Six Ways to Reduce Your Building Risk:
1. Hire a hands on General Contractor, such as Dana, who will build your project the way you want it built to comply with the intent of approved plans and permits.
2. Hire a General Contractor, such as Dana, who will obtain building materials from reliable suppliers.
3. Hire a General Contractor, such as Dana, who uses only qualified subcontractors.
4. Hire a General Contractor, such as Dana, who runs a totally client-centered company and who is licensed, bonded, and insured.
5. Call Dana Steele Construction at 805-640-0685 to review your building project today.
6. Contract with Dana Steele Construction and watch your project proceed from
start to finish!
Thank you for taking the time to review this section titled Office and Mailing Address and if you would like to ask Dana to bid on a set of approved building plans and specifications, please give him a call at 805-640-0685!