---
Ten Reasons for Hiring Dana Steele Construction: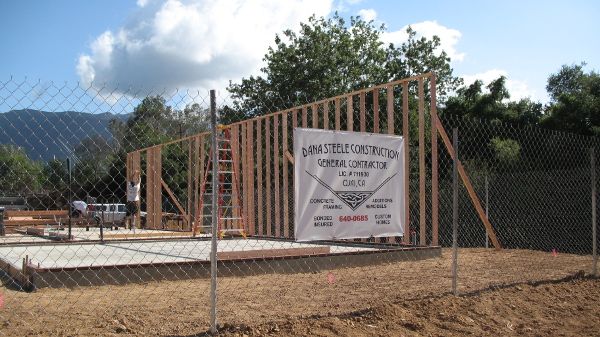 1. We build quality because we know what we're doing and we like to do it!
2. We like our clients and they like us.
3. We meet with our clients to learn their goals and objectives.
4. We submit a bid for construction based upon current costs for labor and materials that matches the level of quality desired—each bid is related to a specific project and it is not based on rules of thumb or regional cost indexes.
5. We return phone calls!
6. Our crew is qualified and we usually pass each inspection the first time.
7. We start on time, keep your construction job moving steadily and strive to finish within the allotted time.
8. We keep the client apprised of their project's progress and use a team approach to help resolve any issues that may arise.
9. We use reliable suppliers and subcontractors.
10. We are licensed, bonded and insured to help protect the client and hopefully
that may be you!
Thank you for taking the time to review this section titled Ten Reasons... and if you would like to ask Dana to bid on a set of approved building plans and specifications, please give him a call at 805-640-0685!